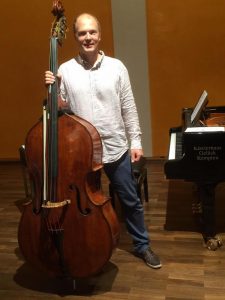 Double bassist of the Berliner Philharmoniker, Teacher at Hans Eisler music academy
1.prize winner at international ARD music competition 2009 (Allemagne)
"After buying my double bass last year, it needed a major overhaul. I couldn't think of someone else to entrust my instrument to knowing that the result would be absolutely breathtaking! My bass sounds better than ever and it goes without saying that it pleases the eyes to look at it.
I can recommend Jeroen's workshop to anyone who has a double bass and who wants to get the maximum potential out of sound and playing comfort! "